Looking to sky rocket your income investing in real estate?

You're about to learn the secret the nation's most successful investors use to automate lead generation in their real estate investing businesses.

"You have to put VoiceWiz™ to work in your business. It's very effective, ridiculously cheap and something I'm convinced you can't do without. This is such a YEAH BABY sweet heart deal!!!"


Lou Brown

Imagine having a small business communication system with all the features you've always wanted but thought you couldn't afford! VoiceWiz™ gives you all those advanced features to give your Real Estate business the professional image you want at a price anyone can afford.

VoiceWiz™ gives you a series of impressive small business tools:

Carefully designed professionally recorded scripts for both buying and selling to get the message across to your clients and make them want to buy houses from you or sell houses to you. The pre-recorded messages follow the Street Smart® way built into your Buying and Selling Systems.

Provides Automated Call Answering and forwarding for up to 20 calls simultaneously

Enhanced voicemail records your messages as mp3 files

Paperless eFaxes uses the same phone number as your main number

On-hold music or pre-recorded messages about your business

Call Log showing who called and how long they stayed on the line

Unlimited number of message extensions allows you to record "This House Talks" messages for all of your properties
See what you get with VoiceWiz!

Your own personal Toll Free number




A professional image to attract more callers to your opportunities.

Unblockable Caller ID




Always capture the caller's information in real time - even if they hang up.

Professional Auto Attendant




Your own virtual assistant that will answer all of your calls along with a menu of options that will give the appearance of a large/professional company.

Ad Tracking




Track every single lead generation technique or advertisement you're currently using and analyze their effectiveness.

Fax-On-Demand




Prospects can call for document and ahve it delivered directly to their fax machine AUTOMATICALLY.

Unlimited Extensions, Voicemail boxes and CAll Capture




Automate your business, and get the selling done for you; give your prospects the info you want them to hear; screen for qualified prospects and simply, MAKE MORE MONEY!!



Learn the Insider Methods that Attract More Motivated Leads and Generate More Business... and More PROFITS... than all Your Other Marketing Methods Combined!

Dear Street Smart Investor,

If you're like any successful real estate investor, your business 'your success', YOUR PROFITS, rely on locating motivated sellers of undervalued or distressed properties in your local area... or anywhere else in the country, AND finding QUALIFIED BUYERS of those properties in many cases. Well you're about to discover an almost completely untapped source of never-ending, laser targeted motivated buyers and sellers... people that are calling YOU... and asking for YOUR business.

It's called the VoiceWiz™ Lead Generation System..

So what is it??? You ask…

It's the shortcut that will put you ahead of the pack and turbo-charge the process of building a qualified red-hot buyers and sellers list that will work for you 24/7/365.

The VoiceWiz™ Lead Generation System is easy to learn and use and if you use it the way I teach you, it will take your real estate investing business to the next level. Before I go into the "nitty-gritty, let me first ask you a question:

"Are you interested in discovering proven, "step-by-step" techniques for dramatically increasing your success in real estate investing?

Since you're still reading this, I assume the answer is… YES!!

| | |
| --- | --- |
| | No more wasting time on sellers that aren't motivated or deals that you can't make a profit from... no matter how motivated the seller is |
| | No more sending out endless letters to homeowners... most of which go straight in the trash without ever getting opened |
| | No more getting over the fear of knocking on some strangers door? |
| | No more cold calling desperate home owners |
What the VoiceWiz™ Lead Generation System
will do for YOU:
You get your own personal Toll Free number: That you will use in all of your marketing. This will give you a professional image you need to have in this business and will attract more callers to your opportunities.
VoiceWiz™ will unblock all calls to your number with Unblockable Caller ID: You will always capture the caller's information including their phone number, date/time they called, duration of the call, what ad they called from or extension they dialed (even if they just hang up) in real time, accessible right online so you can access it from anywhere you need to be. Caller info can even be sent to you instantly by way of text message. HOW USEFUL IS THAT???
Professional Auto Attendant: Will act as your own virtual assistant and will answer all of your calls with a professional, friendly greeting (that you control) announcing your company, it's services… or anything else you choose, along with a menu of options that will give you the look and feel of a large company….even if you're just one person. Your virtual assistant can then route your calls to your home, cell, office, assistant, property manager, transaction coordinator etc. or just to voicemail if you choose, so you can return calls on YOUR time and be more productive when it fits YOUR schedule.
Ad Tracking: Now you can track every single lead generation technique or advertisement you're currently using... and any new ones you decide to add so you'll know exactly which ads are working and which ones to get rid of. All of this can be exported into an Excel spreadsheet for your records or imported into any lead management system for follow up campaigns by phone, email, fax or direct mail. Using only the ads that work WILL SAVE YOU A TON OF MONEY!!!
Fax-On-Demand: Imagine a prospect being able to call for a "Free Report"...(NOTE: ANOTHER BIG LEAD GENERATION TECHNIQUE) or ANY other type of information such as a rental application and having the ability to deliver it directly to their fax machine AUTOMATICALLY. With the Fax-On-Demand feature you can upload any document into your VoiceWiz™ system and give your callers the option to have it INSTANTLY AND AUTOMATICALLY delivered right to them.

NOW THIS NEXT ONE IS A BIGGY AND WILL BE EXTREMELY PROFITABLE TO YOU!!!

Unlimited Extensions, Voicemail boxes and Call Capture: We will teach you a strategy on how to use these extensions, voicemail boxes and call capture techniques to automate your business, do the selling for you, give your prospects the info you want them to hear, screen for the qualified prospects and simply, MAKE YOU MORE MONEY!! This powerful strategy is based on the concept of offering people free, no obligation help and or information on the topics they want to find out about. This can be the description of a house you're selling, info on how you can help someone out of foreclosure or with a short sale or even info about a rental opportunity you may have. This technique is so powerful that it's been proven to increase the response rate of your marketing 400% to 500%. By offering your callers 24-hour "Recorded Information" you've made it simple, convenient and non-threatening to call. After hearing your informative message they can transfer to you live, leave a message with qualification details you've asked them for… or simply hang up. Regardless, you've captured their information and you know what Recorded Information they listened to and you know what action they took at the end of the call AND at the exact moment they called. So you can follow up on the hottest leads immediately! Tell me that's not like cheating on the test?
Are you starting to see the power of this???
Does everyone in your town... or wherever else you do business, know that you buy distressed homes?
Are you doing everything you possibly can to steer every possible lead in your direction?
If you're putting up bandit signs, billboards, flyers, or even running TV or radio ads, but you're still not using the power of the VoiceWiz™ Lead Generation System, then the answer is "NO!"
I'd also be willing to bet that you're NOT getting the results you'd like.
The competition is fierce right now!
If you aren't using the VoiceWiz™ Lead Generation System to market your real estate investing business, you're missing out on a huge, untapped source of quality leads that converts better than everything else you're doing right now... because they pre-qualify themselves before you ever speak to them.
Would you like to have a list of qualified buyers BEFORE you even find them a house like I teach you in the House Monster System... and make a tidy profit flipping it to them?
Do you keep coming across killer deals, but don't have the access to the financing to get the deal done?
While other investors are starting to catch on to the enormous power of the VoiceWiz™ Lead Generation system, most real estate investors have been slow to the gate.
This presents one of the most lucrative opportunities to fire up your real estate investing business than you've ever been presented with before.
And here's the best part!
There's a one time "activation fee" of just $399.95 with no other hidden fees, this is the Real Deal, Complete VoiceWiz™ Lead Generation System with professionally recorded voice virtual assistant for you to try GUARANTEED.
We're so confident that when you see how much the VoiceWiz™ Lead Generation System can do for your business you ABSOLUTELY won't be able to LIVE WITHOUT IT... that we're going to let you "Test Drive" it.

This is not some "limited", scaled down version you're getting because it's a test drive, this is the complete, uncut, unedited, uncensored, whole shebang with every bell and whistle that thousands of business owners, from nearly every industry imaginable, have paid over $1,000 for.

Use it, put it through it's paces, check out our customer service and training staff... beat it against the wall if you like (I know, it's virtual... but you get my point).

Basically, make sure it's everything I tell you it is... and make sure it's everything YOU expect it to be... and if for any reason it's not... any reason at all... just cancel within your first 30 days and you'll be given a 100% refund.
So you might be asking yourself why we'd just GIVE AWAY the VoiceWiz™ System that many thousands of business owners have paid up to $1,000 for?
You don't need us to tell you that times are tight right now for a lot of people. For some, every penny counts and even a small investment might deter someone from taking a risk and trying something new or different to help make their business more profitable. We also know, from thousands of customer experiences, that once you start using this and see how simple it is to start generating huge profits, even from your existing marketing and advertising, you'll wonder how you... and your business... ever survived without it.

We're unofficially calling this our "Economic Stimulus Plan for New Customers" and we're doing our part by giving you the VoiceWiz™ Lead Generation System for a test drive.

Are you going to be one of the 10 people to take advantage of this fantastic opportunity?
If, at any time during the 30 day "Test Drive" period, you can't honestly say that the VoiceWiz™ Lead Generation System is not the best tool you've EVER added to your arsenal, that you're working less, and making more than you were before with your traditional advertising efforts, simply send me an email or call the customer service number contained in the "Welcome to VoiceWiz™" email and cancel your account... FOR ANY REASON... OR NO REASON AT ALL.

I think this fact alone tells you a lot about the results YOU can expect when you put the VoiceWiz™ Lead Generation System to work for you.

YES Lou, I agree, I need this RIGHT NOW
!
I'd be crazy to pass on this insane deal for the VoiceWiz™ Lead Generation System. I understand that I will be billed at the insanely low monthly fee of only $49.95 for all incoming calls (for up to 1,000 minutes) from within the Continental U.S.
I understand that because I'm acting today I will receive the Street Smart® Professionally Pre-Recorded VoiceWiz™ Voice Scripts included with my order (a $499 additional value) with FREE Set Up plus FREE unlimited access to support and training!

I also understand that the email address I provided will be used to send me the complete instructions on how to activate my new Toll Free and local phone numbers and have them up and running within minutes.

And I understand that there are NO CONTRACTS and that I can cancel anytime, NO QUESTIONS ASKED, for any reason... OR no reason at all.
This limited time offer of just $399.95 is $200 off the VoiceWiz™ with professionally pre-recorded virtual assistant regular price of $599.95!
Start VoiceWiz™ Working for You 24/7/365...
Quickly and Easily Following the Proven Methods
we've Designed Exclusively for Serious
Street Smart® Real Estate Investors
Call 800-578-8580
This is something no real estate investor serious about making
HUGE PROFITS in today's economy should be without.
What if you could have an avalanche of sellers calling you every month... begging you to make them an offer on their property?

What would that do to your real estate business?

How much of an impact would that be to you, your family, and your dreams if you turn on the fire hydrant of this business FULL BLAST so that you could finally earn the money that you have always wanted?

What if you could eliminate years of trial and error?

What if you could avoid spending thousands of dollars mailing letters, hanging bandit signs and testing out your marketing to see what works?

After having trained thousands of investors, realtors, small business owners, network marketers and people just like you in dozens of other industries on how to maximize their marketing results and put them on auto pilot, I'm going to reveal the EXACT steps and methods that will add rocket fuel to your marketing efforts.

In addition, I will show you simple, unbelievably effective marketing techniques to take your business to the next level and have motivated buyers and sellers calling you and begging for your business.

You'll be able to stand over my shoulder as you watch me on your computer screen go thru every single step and process to get your marketing and real estate business up and running... FAST!

You don't have to wait to get anything in the mail. You will get immediate access to our twice weekly Live and On-Demand online video tutorials, audio presentations, actual tested and proven marketing pieces and other resources to help automate your business and give you results that will blow your mind.

There is no other system like this being offered ANYWHERE at ANY PRICE.

Nobody is giving you such detailed, step by step directions on EXACTLY how to get your real estate business going fast, smoothly and putting your marketing on auto-pilot with qualified leads calling you!
This is something I absolutely don't want you to miss out on!
Keep in mind, the stuff you're going to learn isn't rocket science, but it is still a mystery to most people today at how effective it is. So really, it makes complete sense to skip the curve and let industry veterans, those that have a proven and successful track record for using this technology, take you by the hand and lead you to success without any of the stress and struggle of trying to do it on your own.
To put it another way, this is the shortcut that'll put you ahead of pack and turbo-charges the process of steering red-hot leads directly to you, 24/7/365.
But again, if you want to stay ahead of the curve and get a jump on your competition, you've got to get in now.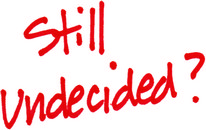 With the VoiceWiz™ Lead Generation System in your arsenal...
| | |
| --- | --- |
| | You're going to be generating more buyer and seller leads... or any other type of lead... on demand, anywhere in the country. |
| | You're going to stop wasting money on advertising "guesswork" and you'll have a system in place that tracks results... for EVERY type of advertising! |
| | You'll have the most cost effective ROI on all your marketing efforts COMBINED! |
| | You'll spend less time on "grunt work" and more time handling the red-hot leads you'll be buried in. |
Whenever I'm presented with a deal like this, I look at two things:
First, I look at the ratio of investment to the potential return. Then I compare my risk with the potential for return. In the case of the VoiceWiz™ Lead Generation System, you can clearly see that the ratio of investment (Zero Investment) to the potential return is HUGE.
You're going to learn how to tap into leads you'd never get otherwise so you can effortlessly beat your competition to every deal in town. I'm sure you'll agree that having that kind of secret weapon is priceless.
When you compare your risk with the potential for return, you're met with an offer you simply can't refuse, and that's because there's absolutely no risk on your part with your full 30 day "test-drive" period to put the VoiceWiz™ Lead Generation System to the test.
The only "Catch" is that you have to actually USE the system to make sure it's right for you.

When you decide you can't live without it, it's just $49.95 flat fee per month for 1,000 incoming minutes and unlimited outgoing minutes!!!
I'm even reducing the already drastically reduced, super special, take action, table rushing, limited time only, deluxe bonus price, one time set-up fee of $599.95 to just $399.95, which also includes my professionally recorded voice scripts your callers will hear when they call... PLUS giving you 30 days to try it out 100% Risk Free.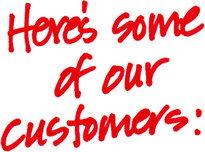 I wanted to send you a short note of thanks for the VoiceWiz System.
I started using the system a few months ago and I LOVE IT! As a real estate investor there are certain needs my business has. VoiceWiz has allowed me to have a pre-recorded message for each of my properties at a good savings over other message systems.
I have been able to assign each of my power team members their own extension which makes calling them from anywhere in the country and at an instant easier than ever. I love the out bound long distance calling and I never new having an inbound toll free number would help my business so much. The frugal side of me has also been rewarded by being able to cut my monthly phone cost in half using your system.
Thanks for this great piece of cash creating technology.
Yours in prosperity and friendship,
Bill Barnett
Best Selling Author of Are You DUMB Enough To Be RICH: The Amazingly Simple Way To Make Millions In Real Estate!
With 20+ years in telecom and technology sales, I have never seen anything like VoiceWiz. The VoiceWiz solution takes the features and benefits of the most sophisticated phone system, and delivers it in one package for a fraction of the cost.
I would challenge anyone to take a test drive. You will never go back to your old way of processing phone calls. If you want to save significant money on your phone charges and fees, while dramatically improving your overall internal and external corporate communications, VoiceWiz delivers the goods!
T. A. Capone
Chairman, CEO
My Technology Partners
VoiceWiz is an outstanding phone system that incorporates all the crucial communication tools vital to a successful real estate business. The technology is great in all facets of my business. It offers a powerful Listing Tool with the ability to create audio listing with information customized for each of my clients.
VoiceWiz also offers an amazing amount of flexibility to set up and organize a call system that expedites and improves customer service. The Call Me Now feature integrates seamlessly with my website turning more visitors into clients through the immediate contact I receive from these prospects.
The built in fax feature also has reduced my need for multiple phone lines. I no longer need a single line dedicated to my fax machine.
This product is the most valuable piece of communication technology I have used. This product is an outstanding tool that organizes and brings a professionalism presence to my business.
J. Guthrie
DPR Realty
Phoenix, AZ
This message came from a customer within 12 hours of activating his email notification for his talking property.
Thanks, I just got a voice mail message from a potential buyer on my email this evening via the VoiceWiz system. I guess it does work!
S. Herron
Huntington Beach Realty
I am an Executive Recruiter, so I spend most of my day on the phone. Selecting the right phone system was very important, and after doing some research, I decided to use VoiceWiz.
It was definitely the right choice. Not only is it cost effective and reliable, it gives my company a professional image, which is very important in my line of business.
R. Bakken
Partner - J. Rodgers & Associates
We have a very diverse product offering requiring the ultimate in small business communications. VoiceWiz provides superior technology and has been the most reliable communication company our organization has employed. Their product offering allows us the flexibility to maintain superb customer service and maximize our product offering. VoiceWiz consistently delivers above and beyond their advertised product with excellent customer service and constantly improving technology!
T. Judkins
CEO, North Shore Resource, Inc.
I just wanted to take a moment to comment on VoiceWiz and the value it has added to our business flow. Our company actually had written a check the day I discovered your product for a $15k phone system.
Intrigued with the virtual flexibility, I decided to look into the VoiceWiz product a bit deeper. Looking at other virtual systems in the past, I felt that the monthly expense would be better off spent on a phone system.
After making a few calls and determining that VoiceWiz was much more reasonable than other virtual companies, we decided to give it a one month trial. We have many sales people in different locations, so the features allowing us all to see the incoming phone calls and customization proved to be extremely successful.
Additionally, tech support patiently took time to walk me through any aspect I did not understand. Whenever having any problem or difficulty, you guys were fast to react.
I look forward to the roll out of new feature as it appears that your development team is in tune with the needs of the consumer.
A. Nehra
Vintage King Audio
(Note: This is from my sister and sometime guinea pig when testing new scripts/features etc on the system. She is NOT a Techy person and perfect for testing and helping to "dumb" down the system so ANYONE can use it. Also an awesome, investor-friendly Realtor if you need one in SoCal... look her up)
I initially got the VoiceWiz system for the toll free number and online faxing. As I started using the other features I was amazed at how many leads I was generating with one simple tool.
I used to spend ten times as much on advertising every month and never came close to generating as many leads as I do with VoiceWiz. Whether you're a new agent or a top producer, VoiceWiz is definitely the most valuable tool you can have in your arsenal for bringing in more business.
D. Walker
First Team Real Estate
Huntington Beach CA
Start Making VoiceWiz™ do the Work for You Quickly and Easily Following the Proven Methods we've Designed Exclusively for Serious Real Estate Investors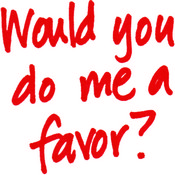 Commit yourself to taking action. Why? I want to see you succeed. That's why I'm willing to pull out all the stops to help you be more successful.
But there are two things I need from you...
Promise me you will use your VoiceWiz™ System. And...

I want your testimonial when you have success with it.
Once you've experienced success with using VoiceWiz™ in your business, I want your positive comments. I want you to share with me your enthusiasm and how this approach has helped your business and your life.
Now that you understand how to get automated call management - the next step is VoiceWizLive™ - for those of you that want to fully automate your lead management process the next step is to add a 24/7/365 live operator prepared to intake calls from sellers, buyers, and lenders. They instantly input the data into your lead management (WebWiz) system and instantly notify you of the lead via text or eMail.

It's really a complete no-brainer?
To your Success,


The competition for the deals in your area is getting fierce and it's only going to get worse. There's simply no better time to establish a "jump" on your competition by taking advantage of the power behind the VoiceWiz™ Lead Generation System.