As a Street Smart® Investor you know that having goals is key to your success. One of the first goals you should have is to take care of yourself through the challenging and sometimes stressful world of being an entrepreneur.
Regular massages should be on your goal list. Personally, I like daily massages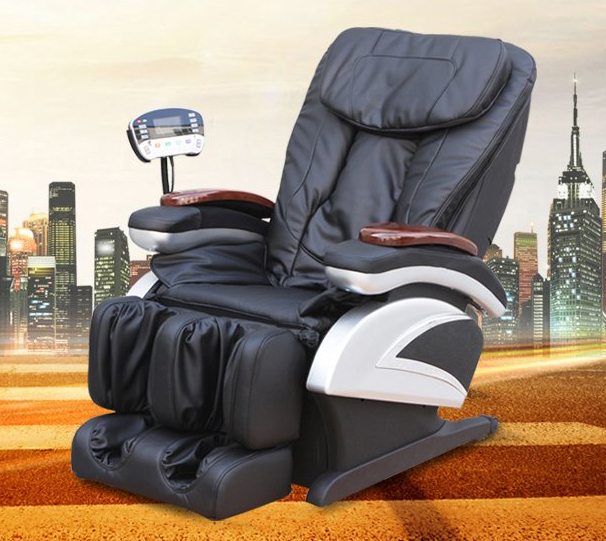 and I have found a wonderful, marvelous, incredible and yes, Fantastic! way to relieve the daily stress build up's.
I had a group of Platinum Mastermind members at my home and gave them the opportunity to test this out. I asked "What do you think this chair would sell for?" The answers ranged from $2,000-$10,000... and they were ready to place their order right then and there!
I was able to get with the manufacturer and work out a great Street Smart® deal. Yes, it's a no name brand but it's the one that some of the big brands use and sell for many thousands of dollars each. It comes with a one year warranty and they tell me they are quite easy to fix if you ever need to. I've not had any issues with mine and I know several others who haven't had any either.
Take advantage of this incredible deal I've gotten for you on these great chairs. It is sold in stores from $1,699 and up.
Get yours for only $1,199... with FREE Shipping!
20 minutes daily in this chair and you are refreshed, renewed and ready to rumble! The goal that keeps on giving, this will be the best gift you could ever give yourself and your family. Plan to use it daily as I do!
Buy two and get $200 off the total.
Best,
P. S. Hey, take a look at this chair I just saw. It is similar to ours but has less features and look at the price... the one we have is about 60% less! Yeah Baby!

You can spend $12,999. But I think this one is fantastic and especially for the value. Lou Brown
Massage Chair Full Body Recliner
Includes Heat and Stretched Foot Rest
It is hard to find a company that advertises their products properly nowadays. You will find hundreds of competitors offering "massage chairs" but in reality it is simply a knock off chair that has only a few features.
Our massage chairs on the other hand, include two rollers in the back that complete a real soothing and relaxing shiatsu sensation. We have worked closely with experts to make sure you are getting the most out of our chairs. We understand the importance of quality and prioritize the satisfaction of our customers.